AMARUMAYU'S Earth Week Celebration Recap!
For us at AMARUMAYU, we believe that Earth Day is every day! That's why, in honor of the annual Earth Day held on April 22nd, we extended the celebration by hosting multiple events that were informative, interactive and fun! In case you missed out, (don't worry!) we're recapping all of the events below so you don't have to miss a thing!
Exclusive Clubhouse Chat
On Tuesday, April 20th, we hosted our first Chat on Clubhouse: "Saving the Amazon Rainforest One Superfruit at a Time." We held a broad educational discussion, sharing our Mission to protect the Amazon Rainforest, one of the most biodiverse places on Earth. Moderating was Michelle Lawton of joyfulplate, Steven Shalowitz, Executive Producer of THE ONE WAY TICKET SHOW who recently interviewed our Chief Sustainability Officer Jorge Lopez-Doriga and General Manager Mark Mallardi.
One of the most interesting questions we touched on was why so few people have heard of these Superfruits?
Here's what we have to say: "outside of the Amazon, no one has heard of them…people have been cutting the Amazon with an incredible lack of understanding of the jungle. Amarumayu's model is the model for the future. To prove to the world that the natural products of the Amazon are of real value."
We look forward to hosting our next Clubhouse discussion soon!
AMARUMAYU Cocktail Hour
What is a better way to celebrate Earth Day, then with a Cocktail Hour as the sun goes down? For this special cocktail hour, we partnered with AQARÁ Agave de Los Andes & Pisco 1615 in Lima Peru at the famous Mayta Restaurant to bring you some delicious cocktails that you can make right at home!
AMARUMAYU Sour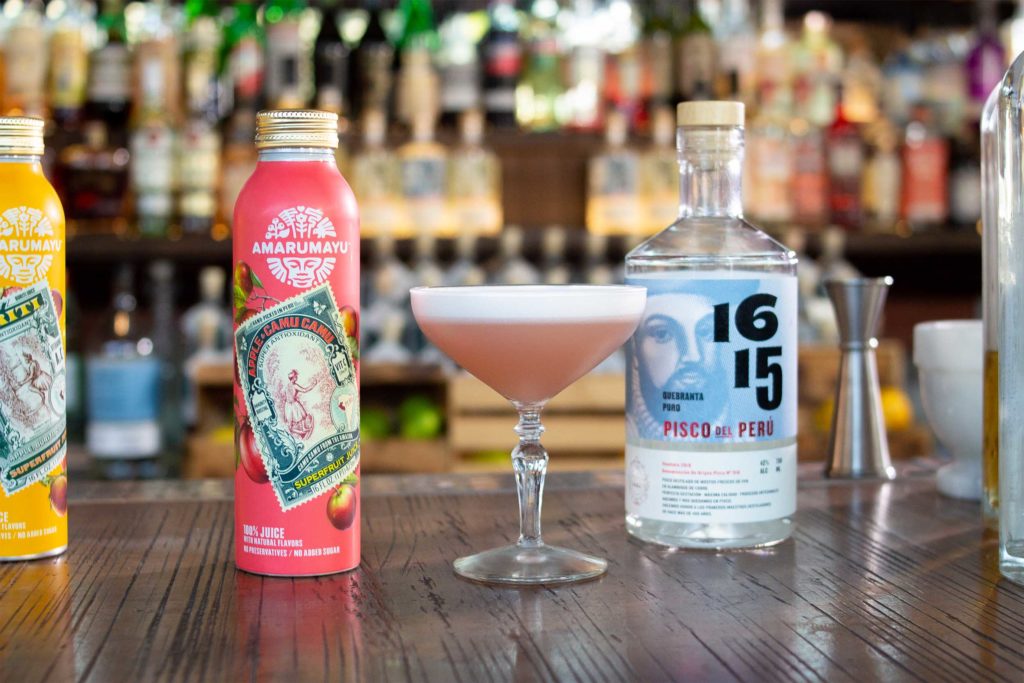 1 ¾ ounce Pisco 1615 Quebranta
¾ ounce Cointreau
½ ounce Lime Juice
2 ounces AMARUMAYU Camu Camu Superfruit Juice
1 ounce Egg white
The Double A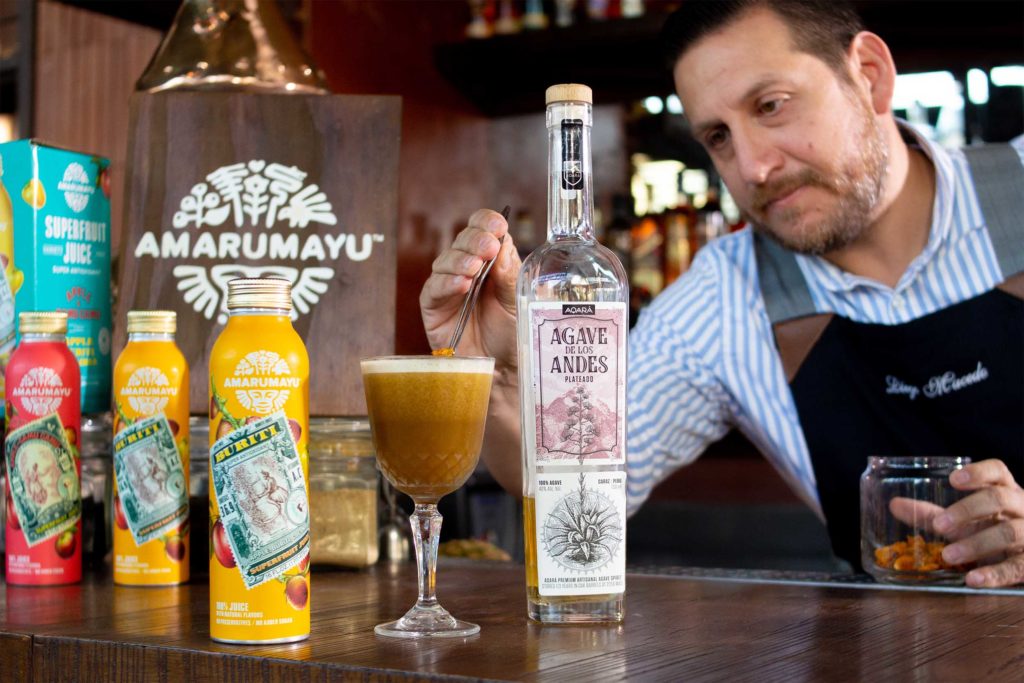 1 ¾ ounce – Aqara Reposado
¾ ounce – Kahlúa
1 teaspoon Liquorice Liqueur
¼ ounce Lime Juice
2 ounces AMARUMAYU Buriti Superfruit Juice
Jungle Bird Reloaded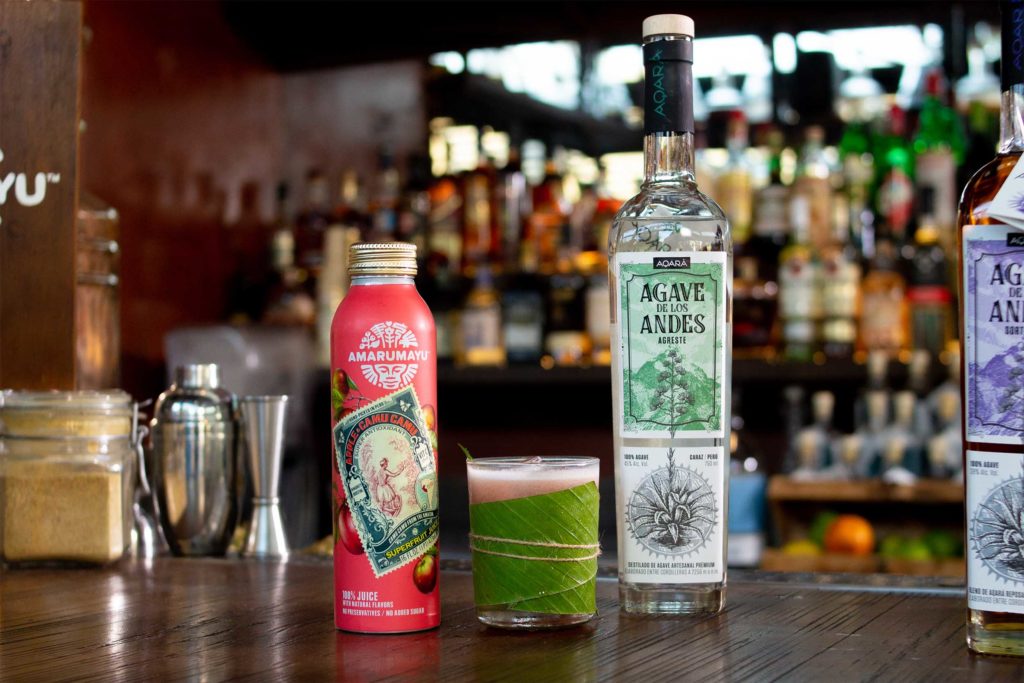 1 1/2 ounce Aqara Agreste
½ ounce Campari
1 ounce Pineapple Shrub
½ ounce Lime Juice
2 ounces AMARUMAYU Camu Camu Superfruit Juice
Buriti Blast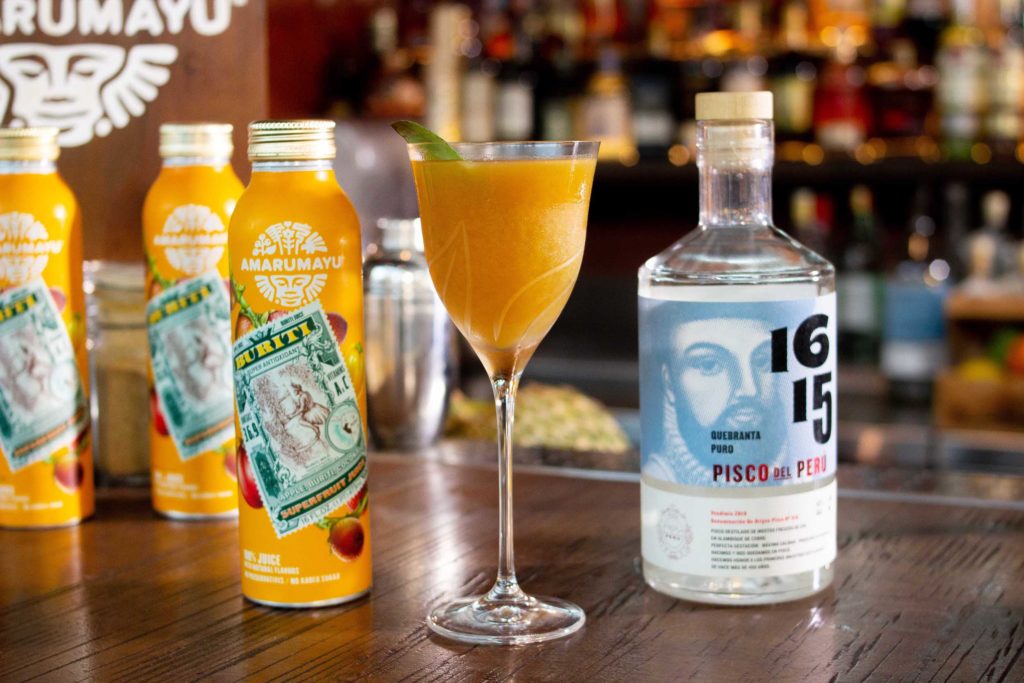 2 ounces Pisco 1615 Quebranta
¾ ounce Vermouth
¼ ounce Lemon or lime Juice
2 ounces AMARUMAYU Buriti Superfruit Juice
A few drops of walnut or hazelnut bitters
Want a tropical-inspired playlist to pump up your cocktail hour? Check out the AMARUMAYU playlist created on Spotify by DJ Lex Woo!
Need to stock up on AMARUMAYU Superfruit Juices? Find them here!