Your Guide to the Pacaya Samiria National Reserve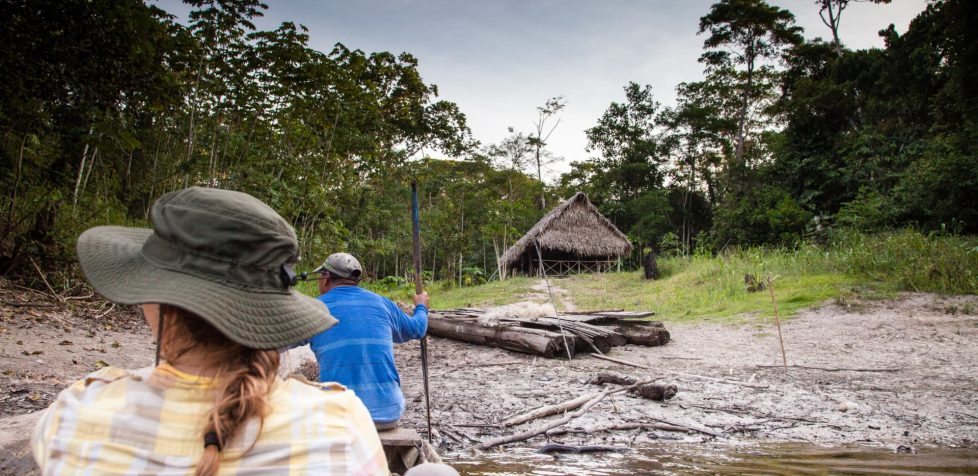 If more travel is on your list of New Year's resolutions, book your ticket and pack your bags, because a flight to Peru just may be in your near future. While you may have heard of a little place called Machu Picchu (only one of the seven wonders of the world after all) another beautiful gem in northern Peru may have slipped under your radar. While perhaps lesser known, The Pacaya Samiria National Reserve encompasses over two million hectares of land in the country's northern territory, and is sandwiched between the Mariñon River to the north, and the Ucayaly River to the south, which both merge into the Amazon.
Established in 1982 by the Peruvian government, the Pacaya Samiria National Reserve is the second largest protected area in Peru, and is home to an abundance of flora, fauna, wildlife, as well as indigenous tribes and non-indigenous people. It contains more than 1,000 species of animals and 965 species of plants that are a part of an integrated management approach to help preserve them. The government has also appointed indigenous community members as managers of the reserve, which has only assisted in the sustainability efforts.
What Activities Can I Do at the Pacaya Samiria National Reserve?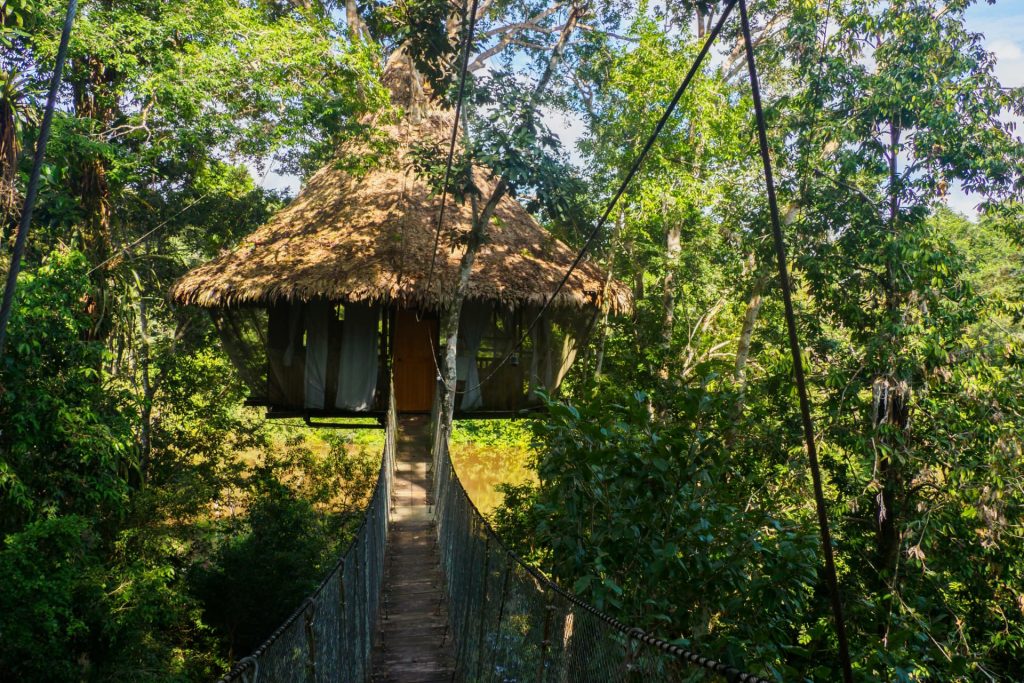 If you're looking for adventure, you're in luck, as there are many interactive activities to do in the Pacaya Samiria National Reserve. One thing you can check off your bucket list is swimming with pink dolphins. This species of dolphins has beautiful pink skin and can be seen swimming in the local rivers. If you want to swim you can jump right in for a close encounter, or you also have the option of observing them from your boat as you glide along beside them. Fishing is another popular river activity, with the possibility of encountering the infamous piranha. Searching for caimans and dusk is a great evening treat, which could then fade into a nighttime boat ride where you can take in all of the mysterious jungle noises that only come to life after sundown. Visiting local communities, walking through the botanical gardens, taking a stroll through the local organic market, and connecting with local artisans are just a few of the cultural activities you can enjoy at the reserve as well.
Are There Tours at the Pacaya Samiria National Reserve?
If you are looking for a more structured experience, taking a tour might be a great way to make sure you fit in everything you want to see. Numerous tours are offered from a variety of providers, both private and group. Tours can last from anywhere between one day to ten plus days, and include options for the more adventurous to the more relaxed types. If you find yourself looking for a more relaxed experience there is a four-day luxury river cruise that departs from nearby Iquitos and travels to the reserve, offering participants the opportunity to observe monkeys, piranhas, and a number of birds, with the option to return to your luxury accomodations when all is said and done.
If you are feeling a little more down to earth, sign up for a camping tour, which will allow you to get more up close and personal with the local wildlife, while swimming in streams, hiking, canoeing, and the like, all with a private guide. Tours can be booked directly with the reserve, or via private tour providers online.
Flora, Fauna and Wildlife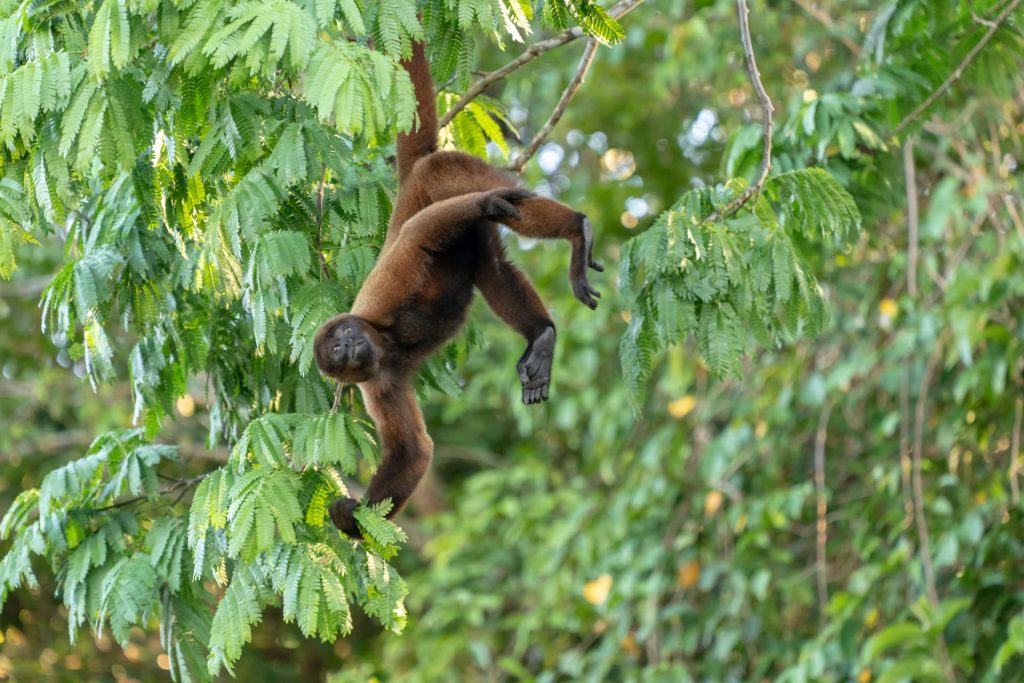 Some of the animals you can expect to see in this protected space include monkeys, pink dolphins, sloths, jaguars, macaws, vultures, Amazon tree boas, iguanas, frogs, manatees, capybaras, river otters, and more (like we said, there are 1,000 species!) Plants vary from orchids, to banana passion fruit, cocoa, cupuassu, giant water lilies, buriti, camu camu, moriche or aguaje, to trees like the mahogany, and cedar, as well as a variety of medicinal plants.
When Should I Go?
The best time to visit the reserve is during the wet season, which is between December and March. It's likely you'll see more wildlife during this time of year, and it is easier to get around by boat. On the other hand, during the dry season, which stretches from April to November, you can expect less wildlife, but more insects and the ability to travel to previously difficult to get to islands.
Sustainable Partnerships
Did you know that there is a company that is dedicated to maintaining the sustainability of the Pacaya Samiria National Reserve and is creating fresh, healthy juices from the reserve's superfruit, to share with the public? AMAYU has created a movement to protect the biodiversity of this special reserve, partnering with the idigenous communities to preserve the camu camu and buriti fruits, which are local to the reserve, as well as to help prevent deforestation.