Passport to the Amazon Coloring Book!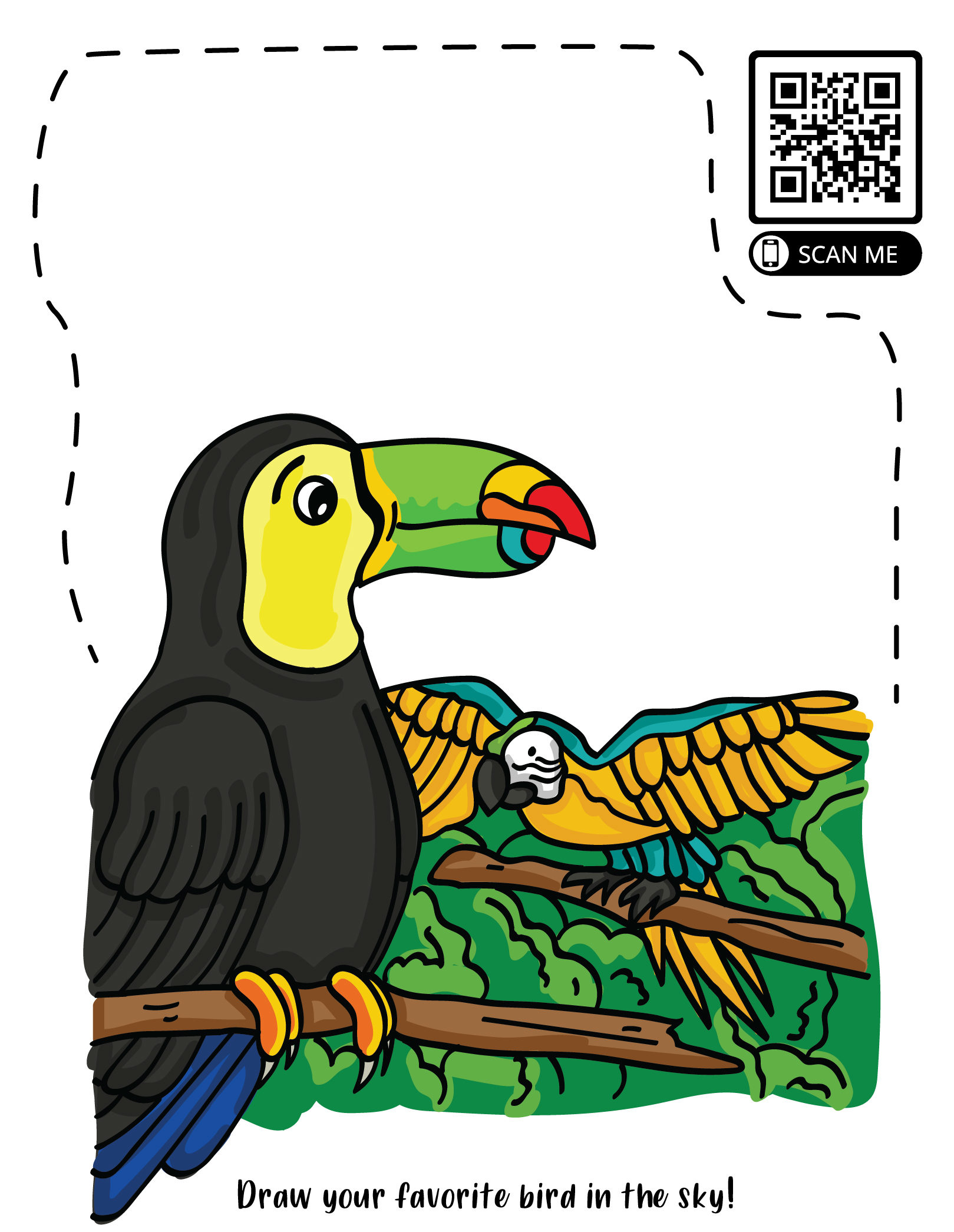 AMARUMAYU is calling out to moms and kids to ask them to become GUARDIANS OF THE AMAZON RAINFOREST! and enjoy our "Passport to the Peruvian Amazon" Activity/Coloring Book. It's the perfect way to get your little ones at home to join the movement (offered for a limited time as a gift-with-purchase in 6-packs of AMARUMAYU – now available on Amazon).
AMARUMAYU 6-packs include 3 bottles each of new Immunity Boosting Superfruit Juices: Buriti with Cocona and Camu Camu. They are delicious exotic superfruit juices available for the first time in the U.S. Moms love them because they are 100% juice, with no added sugar and no preservatives, and are antioxidant-rich juices derived from nature's most potent source of Vitamin C, essential to keep the family healthy this flu season. Kids love them because they are absolutely delicious!
The imaginative Passport Activity/Coloring Book encourages Moms, Teachers and Kids to PLEDGE TO PROTECT THE AMAZON RAINFOREST, and helps them learn about the geography of South America and the Amazon, its indigenous peoples, and the exotic Amazonian superfruits that hold the keys to prevent the deforestation of the Amazon and help mitigate climate change.
In the Passport Activity/Coloring Book, there are QR codes linking to our YouTube channel to fully immerse yourself & the whole family in our impactful movement! Check out beautiful stories like this one, featuring the birds of the Amazon Rainforest.
We reached out to some moms we know in health, wellness and education to get their reaction to the AMARUMAYU Superfruit Juices and the AMARUMAYU Movement. First, Mrs. Mary McDonald, M.Ed., H.C.: Family and Consumer Sciences Teacher:
"As a Family and Consumer Sciences Teacher and Health Coach, I look for drinks that contain nutrient-dense ingredients without any added sugar to share with my students. Finally, I have an example of a healthy option with this immunity-boosting Superfruit Juice, AMARUMAYU. As an added bonus, this is an environmentally conscious product, which is a great way to provide cross-curricular connections to our environmental science class. At last!"
"More than ever, moms & teachers need help with educational and entertaining content" says Elyssa Katz, Founder of Zutors, A Unique Approach to Matchmaking Zutors™, Preschool Teachers and Camp Counselors with Families. "This is a perfect activity for kids – it's fun and engaging, providing them with an introduction to the beauty and magic of a foreign land, it's people, the wildlife, and also an introduction to solving problems in our world."
AMARUMAYU loves Moms!
We hosted a Facebook Live event with "Moms Meet", a national group of 100,000+ concerned and engaged moms who sample natural and better-for-you products. The goal was to educate Moms on the health benefits AMARUMAYU.
To learn more about Moms Meet, click on the permalink here for our exciting
MOM'S MEET FACEBOOK LIVE EVENT
To Join the AMARUMAYU Movement, click below for our website home page:
You can purchase our 100% Superfruit Juices, now with a 20% discount on Amazon! Don't miss out on the gift that gives back to both Mother Earth & our immune systems!
Click here: https://amzn.to/3oBCnNM.