What is Buriti, and is it Healthy?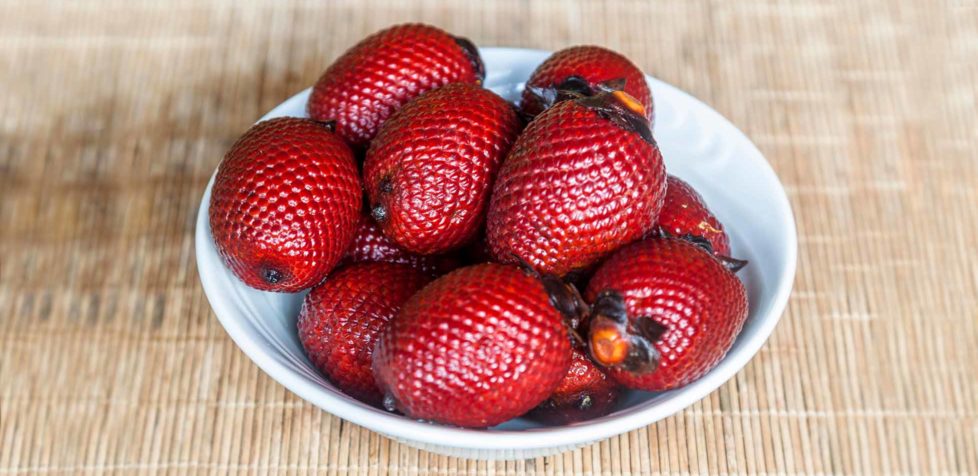 You don't get a nickname like "tree of life" without having a reputation for being a healthy food.
That's the case for the Buriti tree, also known as Mauritia flexuosa. The palm fruit of the Buriti tree is ideal for juices, jams, snacks, desserts. Some people have even been known to turn it into ice cream!
True: Buriti is not exactly the fruit most people think about when they imagine a bowl of fruit. But that doesn't make it any less powerful. Here's why.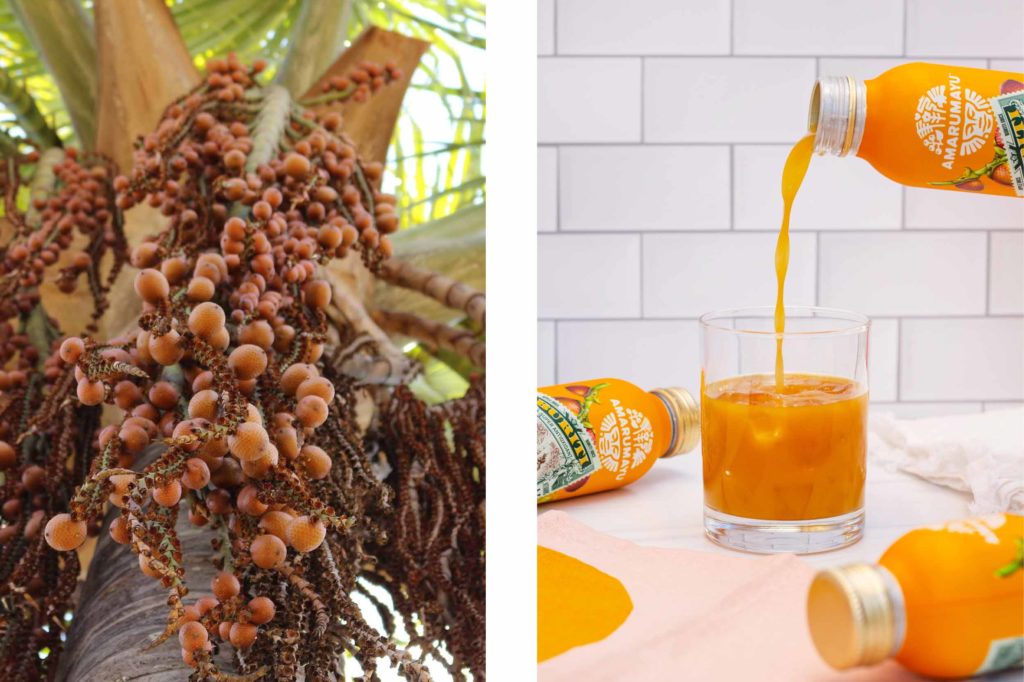 What You Need to Know about Buriti Fruit
What is Buriti?
Buriti is the fruit of the Buriti or "moriche" palm, which is native to parts of northern South America as wide-ranging as Colombia to Peru and Bolivia.
The palm fruit of this tree can be used for consumption, but its extract, known as Buriti oil, also has health benefits, as it contains oleic acid and beta-carotene.
What does Buriti taste like?
You'd be surprised. This is a fruit high in oils, so juices made from Buriti can have a pleasant creamy texture. However, it's sweet enough for use in juices, desserts, and even liqueurs. The fact that people use Buriti in ice cream is a good preview of how its creaminess naturally lends itself to some desserts!
Why do we like Buriti so much?
Surprise. When people think about tropical fruit, they're often thinking about the tart bite of citrus. But you'd be surprised by what Buriti brings to the table. It's a rich flavor that some people have even described as "creamy."
Antioxidants. Your fruit shouldn't just taste good. It should do something good once it's in your body. Buriti pulp showed "elevated antioxidant capacity" in tests, according to some studies. Antioxidants, of course, are either man-made or "natural substances that may prevent or delay some types of cell damage," according to the NIH.
Energy. Buriti packs an energetic punch because of its nutritional quality. It's not just a light flavor for mixing with water, but brings its own nourishment that can be great for consuming on-the-go.
The Potential Health Benefits of Buriti
We touched on its antioxidant capacity. But what else can Buriti bring to the table in terms of potential health benefits? Here is some of the science we found.
Scientists are intrigued by oleic acid. The main fat component of Buriti's creaminess is oleic acid—the same fat that primarily constitutes the fat in olive oil. One review noted "novel putative therapies for inflammatory and infectious diseases could be developed based on the characteristics presented by unsaturated fatty acids like OA [oleic acid]."
A "potential source of carotenoids and natural antioxidants." One study showed that "The Buritis' region of origin influenced bioactive compound contents and antioxidant capacity of the fruits analyzed." This suggests that Buriti's unique heritage and place of origin potentially make it unique in terms of its antioxidant impact.
Less "cytotoxic" effects. This refers to Buriti used in topical creams, such as for the skin, as one study noted that when emulsified in Buriti oil and other ingredients, the creams were less cytotoxic. This shows that the positive health effects may not only be limited to consuming Buriti, but may apply when Buriti is applied to the skin as well.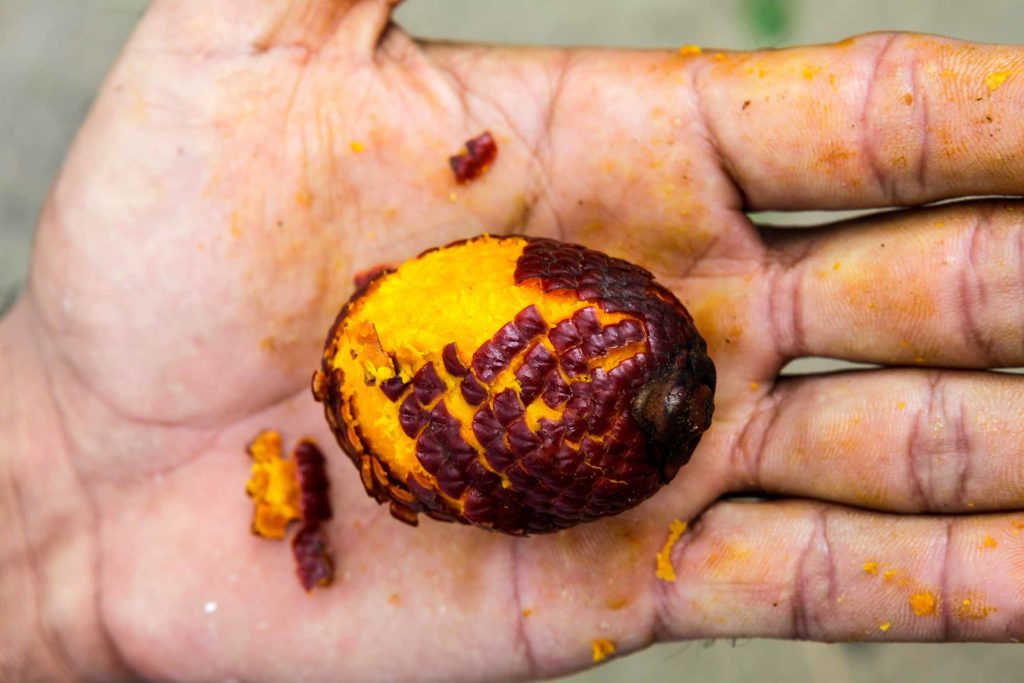 Want to know more?
Here at AMARUMAYU, we don't use fruit from trees that have been felled. Instead, we only use fruits that have been sustainably harvested. We support the indigenous communities of the Amazon. And we respect the wonderful gifts from nature that are unique to this climatological wonder of the world. That's why Buriti is such a unique way to enjoy delicious health benefits that can't be found anywhere else!
Want to learn more about the Buriti Superfruit?
Check out our BURITI: The TREE of LIFE video on YouTube!