Our Chief Sustainability Officer speaks on THE ONE WAY TICKET SHOW!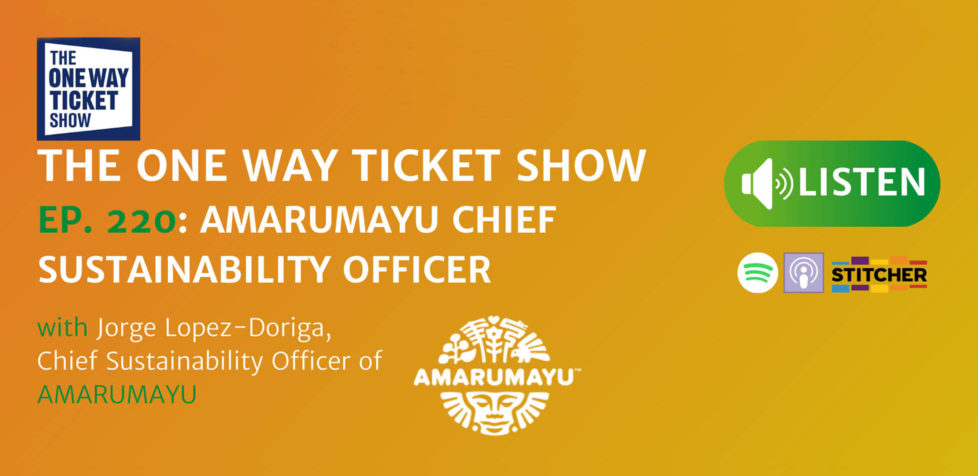 Our very own Chief Sustainability Officer, Jorge Lopez-Doriga, was a recent guest on THE ONE WAY TICKET SHOW and was asked where he would go if given a one-way ticket! By first introducing the importance of living in the present, the conversation opens the way to a series of inspiring narratives that touch upon the shift to conscious consumption and to birthing an eco-friendly movement to preserve one of the earth's most important places – the Amazon Rainforest.
Immerse yourself in this forward-thinking podcast today & awaken your inner Future Guardian!
Catch the full episode here: JORGE'S ONE WAY TICKET
In their conversation, Jorge highlights the work being done to bring to market our new line of immunity-boosting superfruit juices, and in so doing to help prevent the deforestation of the Amazon and support the indigenous peoples who are the true guardians of the precious Amazonian ecosystem.
Plus, as a Zen Master and Ambassador for Bhutan's Gross National Happiness, Jorge shares his one way ticket to the present moment, and reminds us of the importance of being "present", even in these chaotic times.