Here's to a Healthy 2021 with AMARUMAYU Superfruit Juices!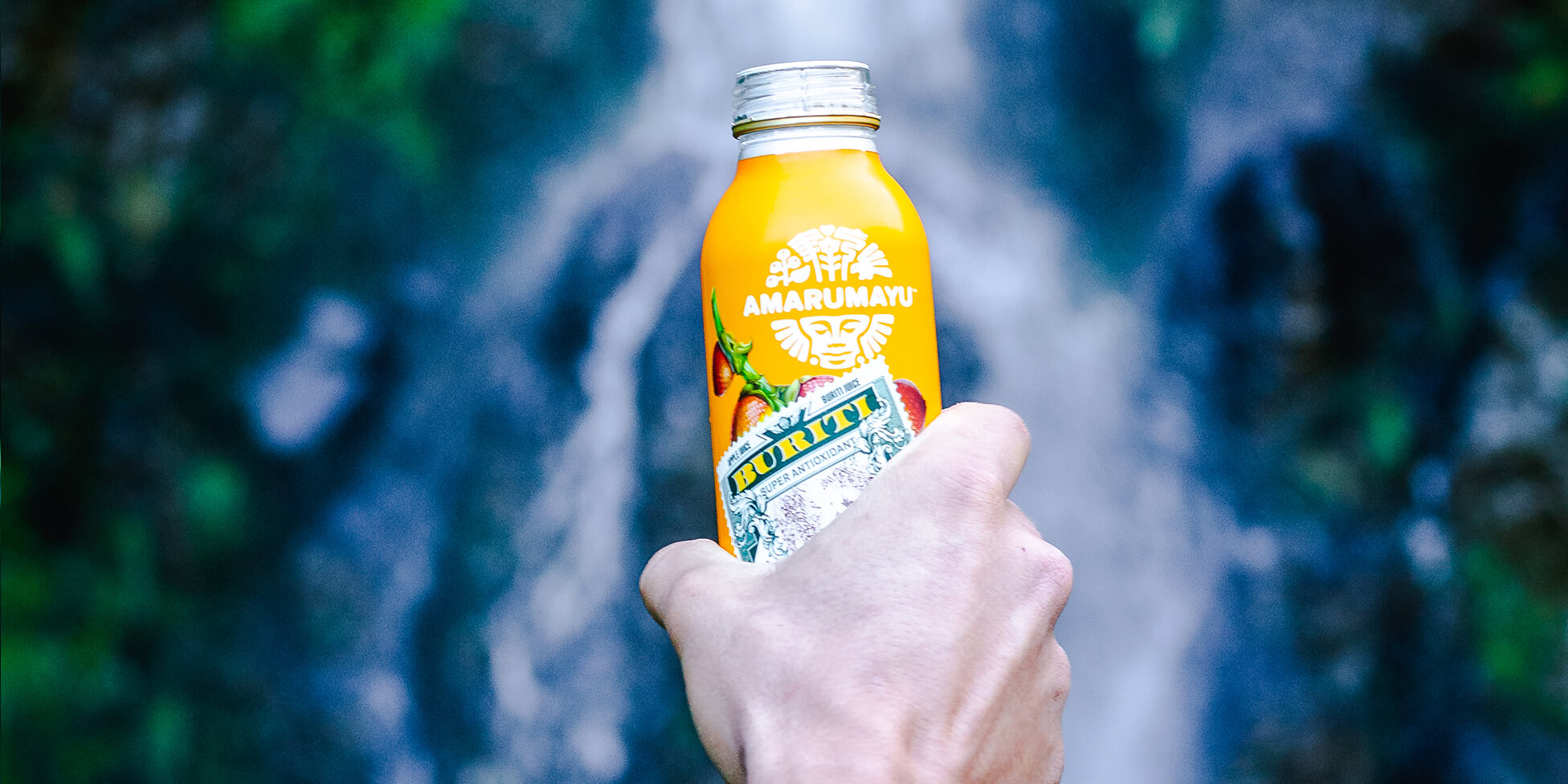 If there's one thing we've taken with us into 2021, it's the importance of prioritizing our health and the health of those around us. It's our responsibility to choose what's good for us and for the planet. So in 2021, it's not only about revitalizing ourselves, but also helping our world!
AMARUMAYU Superfruit juices are a gift from Mother Nature… immunity-boosting, 100% juice, with no added sugar and no preservatives. They're Super Antioxidant, containing impressive amounts of Vitamin C, Omegas, and Minerals, and get this — our Camu Camu Superfruit Juice has 280% DV (Daily Value) of Vitamin C per 8 oz. serving, as compared to Orange Juice, which has 120% DV.
And they're total flavor bombs (delicious, that is!)…light, refreshing, hydrating and nourishing. They're easy to sip all day, and they make a perfect for a tasty and tropical mocktail. Mix your Buriti or Camu Camu Superfruit Juice with seltzer on ice, and finish it with your favorite garnish, such as lime or rosemary.
As you sip and enjoy, you can feel good about the fact that the fruits in AMARUMAYU Superfruit Juices are sustainably wild-harvested and hand-picked by the indigenous communities within the Peruvian Amazon. No trees are felled in the harvesting process and, in fact, your purchases help protect them from deforestation. This also helps keep the massive carbon reserves sequestered beneath the Amazon Rainforest contained, thereby helping mitigate Climate Change.
AMARUMAYU Superfruit Juices are Better for You, Better for the Indigenous Peoples of the Amazon, and Better for Mother Earth. Here's to a healthy and happy 2021 for each and every one of us, and for the planet that we all share!