Give the Gift of Immunity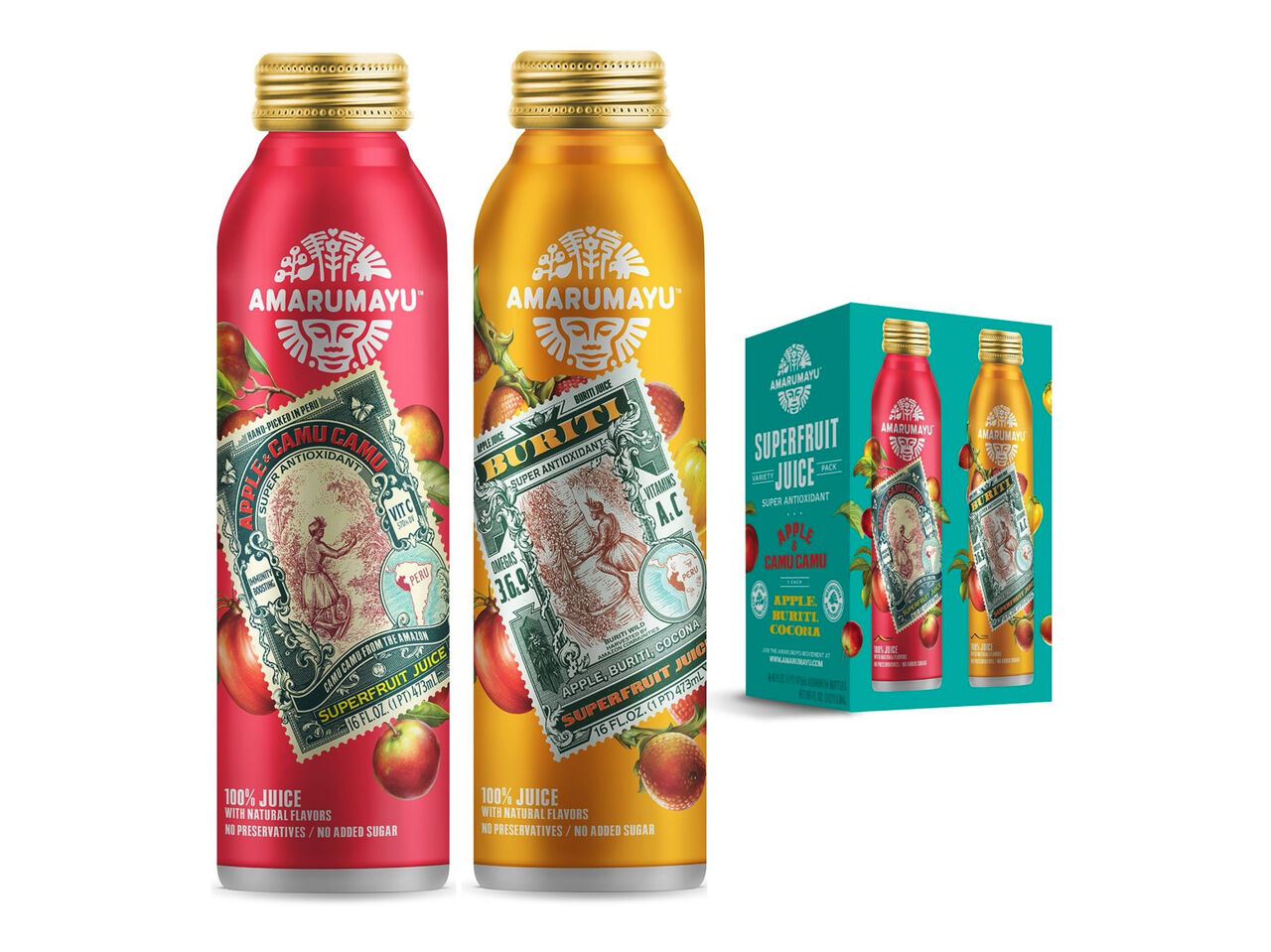 Healthy Holidays and cheers to your health! Why not give the Gift of Immunity this Holiday Season?
AMARUMAYU Superfruit Juices are exotic, delicious, nutritious and great for holiday sipping (and make a tasty and tropical cocktail or mocktail mixer too!).
Here's what TREND HUNTER HAD TO SAY: "Heading into cold and flu season, health-conscious consumers are looking for immunity drinks that boast the ability to share functional benefits to support the body's systems. AMARUMAYU is introducing two new immunity beverages that share potent ingredients like Buriti and Camu Camu superfruits from the Peruvian Amazon. "
The new line of immunity-boosting Superfruit Juices is mindfully created to mitigate climate change and prevent the deforestation of the Amazon. As such, AMARUMAYU uses a regenerative approach and only uses fruit from trees that have not been cut down in order to support and preserve the natural ecosystems."
Click on the Amazon link below & use Promo Code 10AMARUMAYU to get 10% OFF. Combined with the 20% OFF coupon on that page, that's an unprecedented 30% OFF your first 6-pack purchase, and 10% off every 6-pack thereafter!
Click here: AMARUMAYU ON AMAZON
Our Camu Camu & Buriti Superfruit Juices are 100% Juice, with No Added Sugar and No Preservatives, and will bolster your body's immunity with Vitamin C, Omegas 3, 6 & 9, and Minerals such as Potassium, Calciium and Iron.
To Join the AMARUMAYU Movement, click below for our website:
Thank you. Happy Healthy Holidays from AMARUMAYU!